Unfortunately there are no search results for your request. Please try another search term or visit our home page.
YOU MAY ALSO LIKE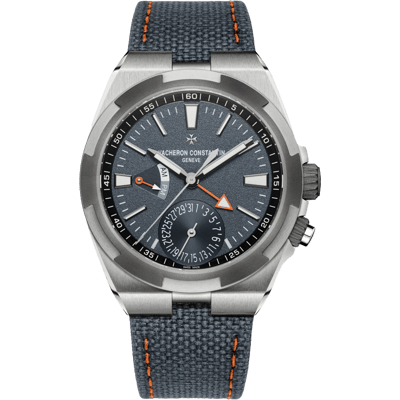 Harry Winston
King of Diamonds 
This accolade is not a mere form of nicknaming. Harry Winston lives up to it by making some of the finest timepieces embellished with gemstones. Harry Winston, the eponymous brand's founder, is an American luxury jeweler and producer of Swiss watches. He has famously been referred to by many as the King of Diamonds because of his portfolio of works with diamonds. He started the watchmaking company in 1932, initially known as Harry H. Winston Jewels, Inc. however, in 1936, it was changed to Harry Winston Inc. The company presented its first Harry Winston watches in 1989. These watches combine high-level and fine-detailed craftsmanship with the dexterity of Harry Winston himself. In fact, Harry Winston compares its timepieces to jewels, which is noteworthy because of the amount that goes into making them. The brand uses its own made alloys, namely the Winstonium and Zalium. As a brand, Harry Winston sets itself apart by successfully experimenting with materials, shapes, and mechanics yet not losing touch with its most notable qualities and a stylish watch brand. Some of the wide range of collections include the Avenue and Premier collections.
How much are Harry Winston Watches?
The complications of any wristwatch impacts its price. For Harry Winston, both the complication and gemstones are used to determine the cost of each timepiece. Generally, Harry Winston offers a variance of price points, with the cheapest ones being as low as $5000. If you, however, seek a timepiece from the high jewelry range, prices could be as high as hundreds of thousands of dollars.
How to sell Harry Winston watches?
Luxury watch owners are always looking for the best ways to sell their used watches to either get the latest models or to cash out on their investments. If you're planning to sell your Harry Winston watch, here's what you should know. First, understand the model you have. Also, if you're not well-informed about watch complications, you should learn more about them. It could save you from selling a highly priced Harry Winston for a low resale price. In addition, keep papers and boxes intact; these will help you get a good resale value, as most buyers request  them.
Where to sell Harry Winston Watches?
You can sell your Harry Winston jewelry to private jewelry dealers. You could also sell to online watch sellers with reputations for buying and selling pre-owned Harry Winston watches like Watches World, an online platform for selling and buying luxury watches. But be sure to take your time and not be pressured to get a reasonable offer, as Harry Winston's jewelry is one of a kind. 

Secured and
tracked delivery
Passionate experts
at your service
Help and
customer service 24/7
All your payments
secured
We accept all these payment methods. ALL YoUR DATA ARE SECURED.

Get the latest deals and more
You have been subscribed to our newsletter and will receive the latest deals!
If you want to unsubscribe from receiving our newsletter, then please use the 'unsubscribe' button on the message that you will receive and follow the instructions.