You searched for "Longine"
Unfortunately there are no search results for your request. Please try another search term or visit our home page.
YOU MAY ALSO LIKE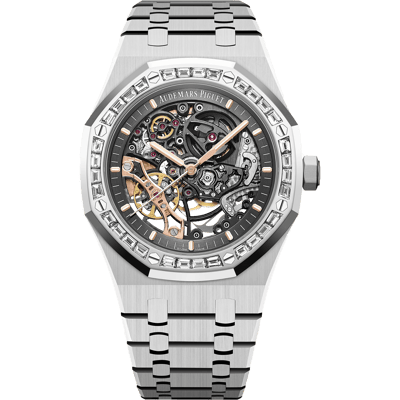 Longines | Men & Ladies Watches | Watches World
Longines is a Swiss luxury brand that is now under the Swatch group. As one of the oldest watchmakers, Longines has not only built a reputation from its experience in the game, but it is also a brand that has evolved over the years. Auguste Agassiz started Longines in 1832 as a talented watchmaker before bringing his nephew, Ernest Francillon, into the business. Eventually, Longines became a company that mass-produced timepieces. Ernest had innovative and creative ideas that pushed the company forward, but other people like Jacques David contributed to revolutionizing the face of watchmaking. They incorporated American ideas into Swiss watchmaking techniques. Together, Francillion and David mastered the nitty-gritty of watchmaking from conception to production. This extensive research and hard work are seen on every Longines watch you see today. Longines watches are excellent and are known for their aesthetic creations. 
Are Longines watches good?
As the 24th Swiss watchmaking brand, Longines is known for making timepieces with high standards. Most Longines watches are mechanical, with only a few being quartz. Also, Longines is known for producing some of the most accurate quartz watches. An example is the Longines Conquest V.H.P. (Very High Precision). For the value Longines offers in terms of quality and precision, it's considered affordable. 
Where are Longines watches made?
Longines still maintains its original production factory in St-Imier, Switzerland. Although now owned by The Swatch Group, every part of the Longines watches is produced in the Longines factory. Unlike other popular luxury brands, Longines does not make their movements in-house to keep the prices of their timepieces affordable. They use E.T.A. or Ebauche movements. 
How much is my Longines watch worth?
When compared to other high-end Swiss luxury watches, Longines offers similar qualities but for  a lot less. So, you can say Longines is affordable. Typically, the value of a used Longines watch depreciates, and you can say this of other brands. There is no doubt that you can sell your pre-owned Longines watches at a reasonable price, especially if you own a rare model in pristine condition. The worth of your Longines is determined by the model and whether it has a quartz or automatic movement. The latter offers more resale value.

Secured and
tracked delivery
Passionate experts
at your service
Help and
customer service 24/7
All your payments
secured
We accept all these payment methods. ALL YoUR DATA ARE SECURED.

Get the latest deals and more
You have been subscribed to our newsletter and will receive the latest deals!
If you want to unsubscribe from receiving our newsletter, then please use the 'unsubscribe' button on the message that you will receive and follow the instructions.