If you could design your very own iconic superhero character, he would wear an Audemars Piguet watch. Robust, long-lasting and built from a reliable selection of premium materials, there is very little an Audemars Piguet watch can be beaten on. But what makes the watchmaker so special? Let's find out…
Audemars Piguet luxury watches are world-renowned and uphold a reputation for quality, accuracy and functionality. The inventor of the sports watch has created globally-recognised watches such as the Royal Oak and the Royal Oak Offshore, not to mention other popular timepieces such as the Millenary, the Jules Audemars watch range, and the most recently added Code 11.59 watch series. The Audemars Piguet founder was Jules Louis Audemars and his old school friend Edward Auguste Piguet – two ambitious watch enthusiasts who envisaged the brand, completely unaware at the time that the company would become part of the Holy Trinity of the luxury watch world, sitting beside industry giants like the prestigious manufacturer, Patek Philippe and globally-renowned Vacheron Constantin. If you're exploring the "price vs quality" ratio of this brand, you probably won't be surprised to read that some of the best Audemars Piguet watches come with extortionate price tags but the silver lining to this is that you're always guaranteed to get exactly what you pay for - a timepiece developed by industry experts using time-honoured manufacturing techniques – backed by brand provenance, of course! The brand's repertoire covers everything from simple time and date models to perpetual calendars, tourbillons and complication watches made from more premium materials.
With a catalogue that spans everything from Audemars Piguet automatic watches to Audemars Piguet complication models, to Audemars Piguet classic watches and everything in between - we're going to delve into the history of this famous Maison and its most popular collections. This Watches World guide outlines everything you need to know about the company before deciding on how best to begin your very own collection.
A brief Audemars Piguet history
Audemars Piguet, like many of the world's oldest luxury watch brands, has a fascinating history. It was birthed in 1875 when Jules Louis Audemars and Edward Auguste Piguet rekindled their friendship and their shared passion for making mechanical timepieces. Having joined forces, they created the brand name, Audemars Piguet in Le Brassus, Switzerland – a small village in the Vallée de Joux. Switzerland has been the hub of fine watch manufacture ever since the 16th century, hosting many world-renowned brands that continually uphold their reputation in developing timepieces of a very high calibre. Audemars Piguet is still a family-run company today, producing its very first minute repeater back in the year 1892, followed by an even more complex timepiece in 1899 – the Grande Complication pocket watch, equipped with a split-seconds hand, a chronograph, a deadbeat seconds feature and a perpetual calendar.
Audemars Piguet has always been an adventurous brand that has continually pushed the boundaries for innovation. Evidence of this determination could be seen as early as 1925 when it released the thinnest pocket watch calibre, followed by its debut skeletonised pocket watch in 1934, as well as one of the world's thinnest wristwatches in 1946. During this period and up to the 1960s, Audemars Piguet put itself on the map for the world's thinnest automatic calibre, equipped with a 2.45mm-thick rotor. In the 1970s, the quartz crisis swept throughout the luxury watch industry, affecting every mechanical watch manufacturer in the business. Audemars Piguet had to adapt quickly to remain in the game and did this by developing a new category of watch – the steel sports watch. To help with this? No other than Gerald Genta, of course!
The task of producing an entirely new watch design was given to Gerald Genta rather last minute. The night before the Swiss Watch Show of 1972, Audemars Piguet tasked the designer with the job of producing a watch that stood out from the crowd. Gerald Genta didn't disappoint. The Royal Oak watch was born, complete with a robust stainless steel case and a matching integrated bracelet. The design combined a round dial framed by an octagonal bezel, topped with 8 screws and a tough glass front. The Royal Oak revolutionised the luxury watch industry overnight and became an instant sensation. Today, the luxury sports watch is an industry icon, cementing the brand's position within the industry.
It may not have been as big of a hit as the Royal Oak, but the Audemars Piguet Star Wheel Wandering Hours watch of 1991 was a true horological masterpiece. Based on Wandering Hour watches of the 17th century, the watch comprised spinning discs on which star-shaped wheels were mounted, marking one of the brand's most creative designs to date. Following in the footsteps of the original Royal Oak watch, however, was the Audemars Piguet Royal Oak Offshore watch – a 1993 model that paid homage to its ancestor with a thicker case promising improved water resistance but with the same instantly recognisable octagonal bezel.
Since the year 2000 and onwards, Audemars Piguet has continued to grow its most popular collections, with various case sizes to choose from, as well as materials (such as its tough scratch-resistant ceramic cases). The brand has also paid considerable attention to creating women's watches, resulting in some of the world's most sought-after and covetable luxury watch designs today. Before we cover the key watch collections developed by Audemars Piguet, there may be some questions you want answering. Here's what people want to know about this luxury watch brand…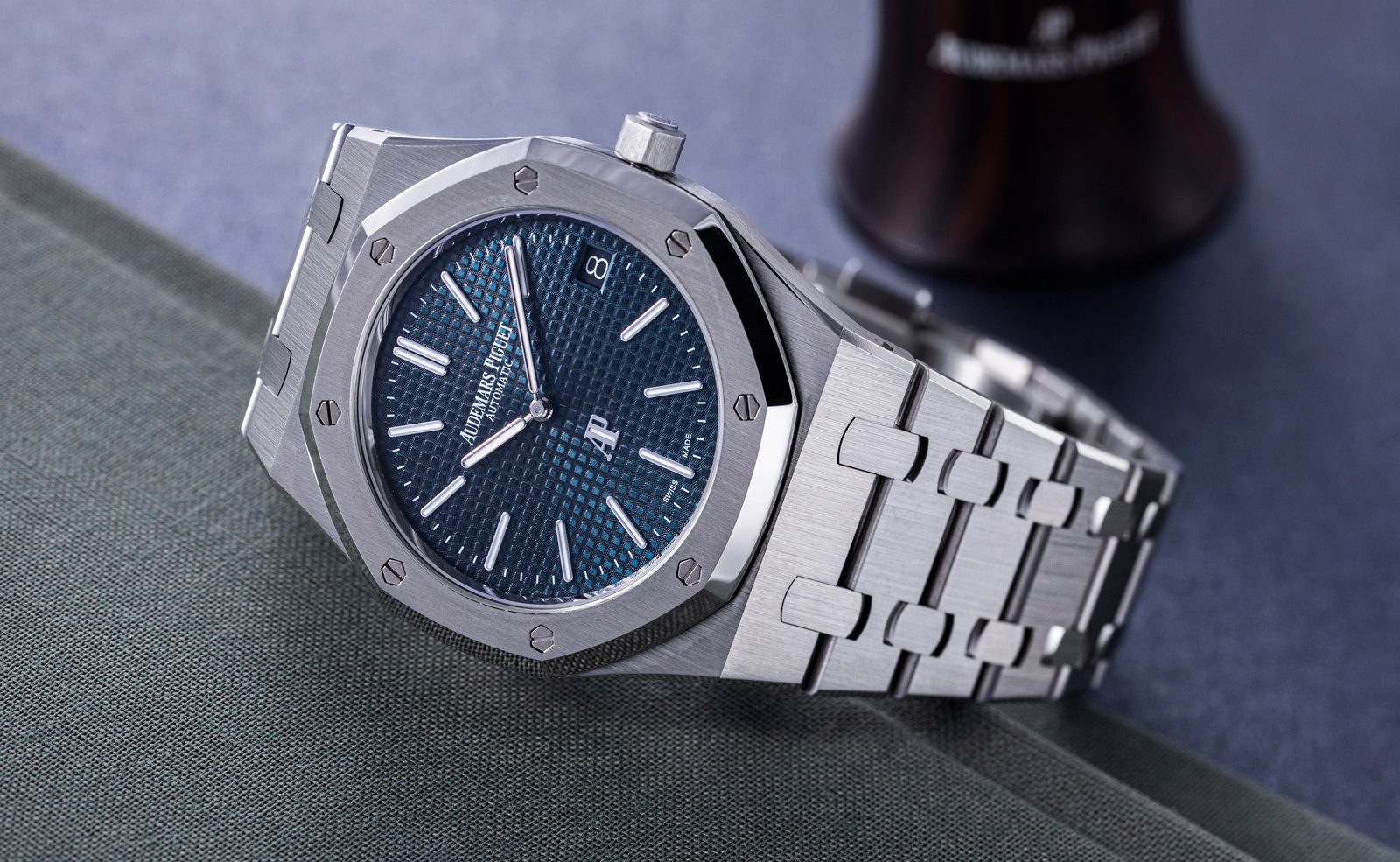 FAQS
Where was Audemars Piguet founded?
If you were wondering which country Audemars Piguet derives from – the answer is Switzerland, where it remains. The Audemars Piguet brand was founded in La Brassus, Switzerland in 1875. Its manufacturing facilities still resides in the Vallée de Joux – the same location where other renowned luxury watch experts can be found, such as Jaeger Le-Coultre, and Fifty Fathoms creator Blancpain, not to forget the inventors of the tourbillon, Breguet.
How much do Audemars Piguet watches cost?
From the most affordable Audemars Piguet entry level watch to the most expensive, the brand endeavours to cater to all needs with a range of different designs, sizes and features – some more popular than others. The prestigious Swiss watchmaker offers a broad and versatile catalogue that includes Audemars Piguet chronograph watches, Audemars Piguet diamond watches and top-end models that include tourbillons, minute repeaters and perpetual calendars. If you're exploring the pre-owned market, you can pick up a vintage Audemars Piguet watch for under 3000 USD. On the other hand, if you're looking to invest in the Royal Oak - Audemars Piguet's most expensive watch - you should expect to pay more. The most affordable starts at around 22,000 USD and can reach right up to the 800,000 USD mark for Grande Complication versions.
Although Royal Oak and Royal Oak Offshore watches make for larger investments, they also hold their value considerably well, making great heirlooms to hand down the family line. Similarly, even the most recent Code 11.59 watches start anywhere around the $25,000 mark and increase thereafter, whilst more complicated models reach up to around $250,000. For an entry level Audemars Piguet, however, look at a watch like the Royal Oak Self-winding ref 15500ST.OO.1220ST.01 with a deep blue dial, a 41mm steel case and an automatic movement that offers a power reserve of 70 hours.
Do Audemars Piguet hold their value?
Women's Audemars Piguet watches hold their value well, as do men's Audemars Piguet watches. In terms of investment, the value proposition of the Royal Oak watch is immense. It is one of the most iconic watches in history and often has a large waiting list and a very high price tag that can often appreciate as time goes by.
Why are Audemars Piguet so expensive?
For a brand like Audemars Piguet, "expensive watches" is a topic that always comes into conversation when discussing the brand. There are several reasons why AP watches are so expensive. Firstly, Audemars Piguet is a relatively small family-owned company, comprising around 1200 employees. As a result, the production numbers of its timepieces are low, hence the demand naturally becomes higher. Secondly, a large proportion of the production of an AP watch, including the finishes and assembly of its movements is done by hand. This level of finishing is premium and is considered the most desirable by true collectors. As with all luxury watches, the cost of the high-quality materials used for the production of these watches is also reflected in the price of each timepiece. When it comes to luxury watches, Audemars Piguet will always sit in the higher price category.
Who owns Audemars Piguet?
Two members of the brand's fourth generation, Jasmine Audemars and Olivier Frank Edward Audemars now look after Audemars Piguet, which continues to be run by the company family. The company CEO is Francois Bennahmias, who has been at the company since the year 1994.
How do you pronounce Audemars Piguet?
Audemars Piguet is pronounced, "aw-duh-maaz-pee-gay".
What is the difference between Royal Oak and Offshore watches?
The Royal Oak Offshore watch is the slightly beefier brother of the Royal Oak, evoking a more masculine feel with its chunkier aesthetic, its thicker case, and its slightly larger size.
A look at some of Audemars Piguet's collections
The Royal Oak
Any luxury watch enthusiast will recall the instantly recognisable style of the Royal Oak watch. The flagship model was unveiled at the annual Swiss Watch Show back in 1972 and became an instant sensation, having been designed by the acclaimed Gerald Genta. The steel sports watch with an integrated bracelet and legible design revolutionised the luxury watch industry overnight and is still one of the most sought-after today. The watch is inspired by a diver's helmet and features an octagonal-shaped bezel with decorative screws that give the watch its unmistakable look. Costlier than most watches, new models often have a long waiting list and are collectable thanks to their unique style, their legible hour markers, luminous hands and robust steel bracelets, not to mention their reliable movements and their water-resistant gaskets. Fans of this iconic collection are particularly fond of models like the Royal Oak "Jumbo" Extra-Thin watch, as well as the Royal Oak Openwork Skeleton, and the Royal Oak Perpetual Calendar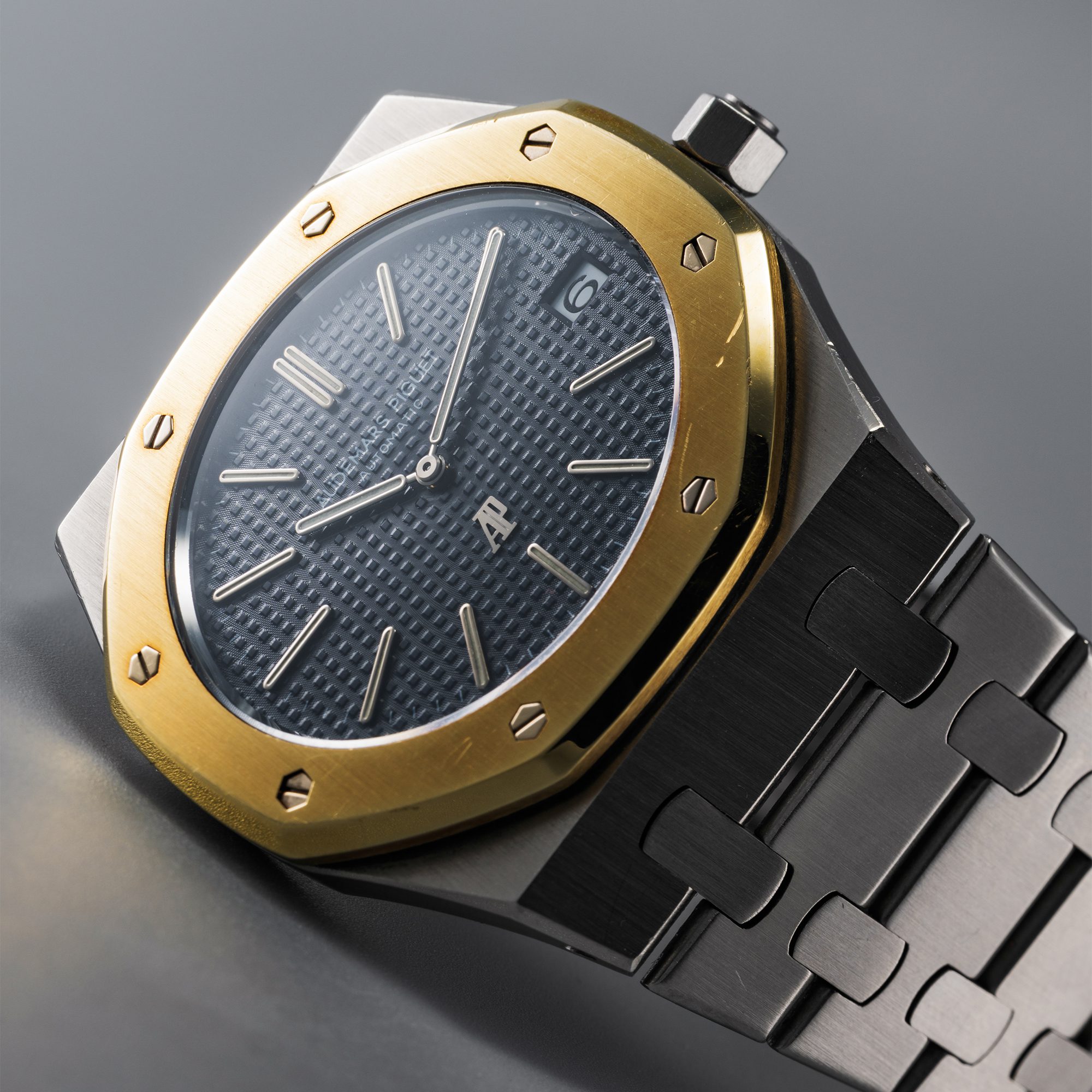 The Royal Oak Offshore
The Royal Oak Offshore collection is AP's chunkier and more masculine version of the Royal Oak watch. The reimagined icon was released back in 1993 and is a weightier wristwatch that measures anywhere between 37 and 45mm, not to mention earlier 48mm models. All models from this popular line come fitted with a chronograph complication except the "Diver" versions. The latter is integrated with 300-meter water-resistant capabilities and features a unidirectional rotating bezel for measuring elapsed time underwater. There is a subtle racing-inspired style to enjoy in the design of the Royal Oak Offshore watch. These models are endowed with a Méga tapisserie dial, a reliable automatic movement and a sportier rubber strap as opposed to the integrated steel bracelet found on the Royal Oak.
The Audemars Piguet Arnold Schwarzenegger Limited Edition watch is the model ref 26378IO.OO.A001KE.01, which features a ceramic and titanium case with a black dial executed in the recognisable Méga Tapisserie pattern, along with rose gold push-pieces for the chronograph complication. The watch is limited to just 1500 pieces and was launched by the brand as a homage to the bodybuilder and famous actor's legacy. The Royal Oak collection also offers some pretty cool Audemars Piguet couple watches. Take, for example, the 37mm Royal Oak Offshore Chronograph women's watch ref 26231OR.ZZ.D003CA.01 with an 18ct rose gold case and a scintillating bezel set with glistening round brilliant-cut diamonds. The watch, with its sophisticated grey and silver dial, is a great match for the men's Royal Oak Offshore Self-winding Chronograph ref 26420SO.OO.A002CA.01. The 43mm men's Audemars Piguet watch is clad in a sleek stainless steel and black ceramic case with a stealthy black dial.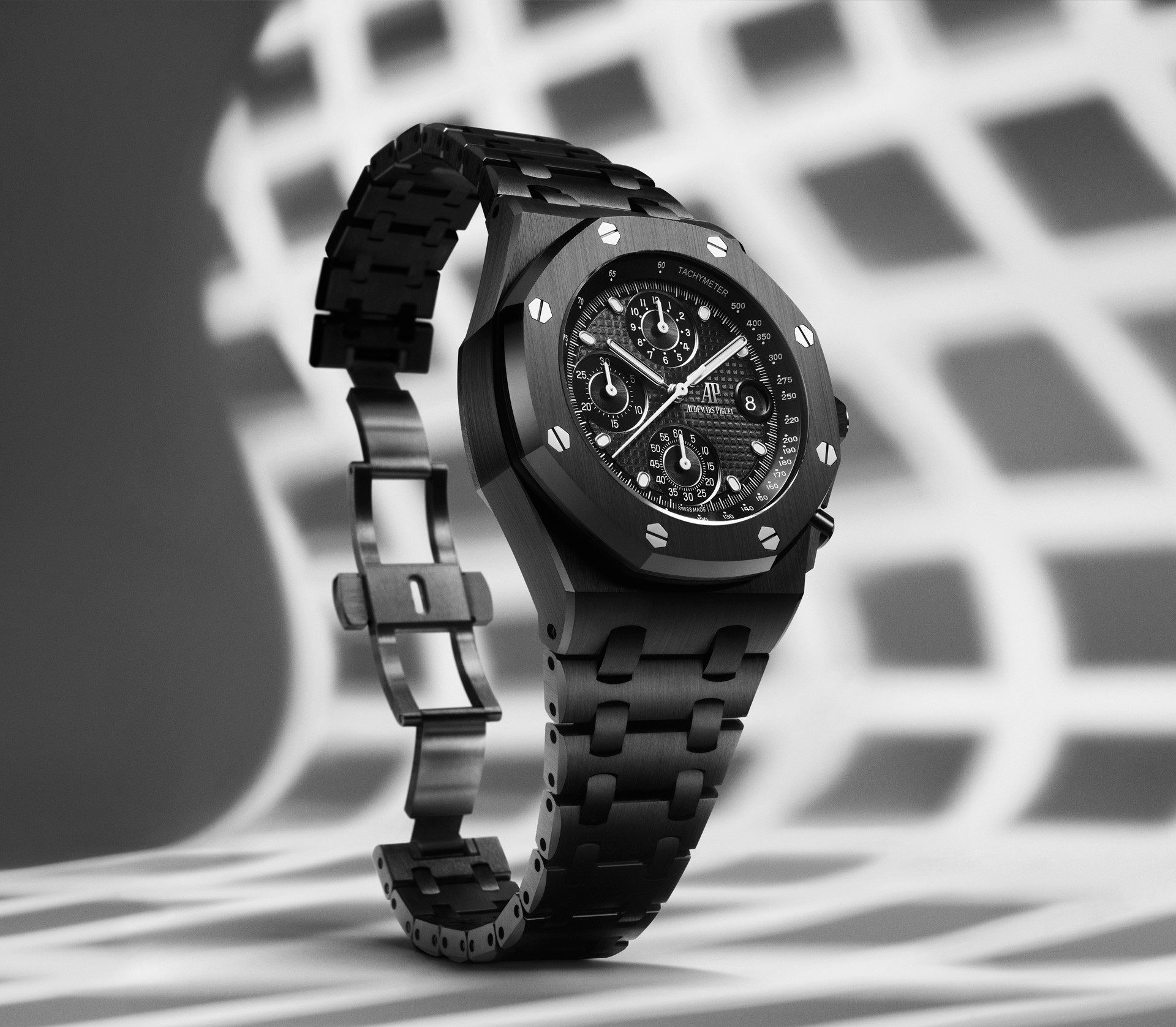 The Millenary
The Millenary watch collection by Audemars Piguet is the canvas used by the brand to showcase the breadth and depth of its creativity. The dials boast a high level of attention to detail with multi-faceted displays that balance the beautiful with the technical. The timepieces from this collection have elliptical-shaped cases with decentralised sub-displays that tell the time, not to mention various materials incorporated into each watch that equal their movements in complexity. First introduced in 1995, the Millenary watch collection is now home to top models such as minute repeaters, tourbillons and quadrennial calendars.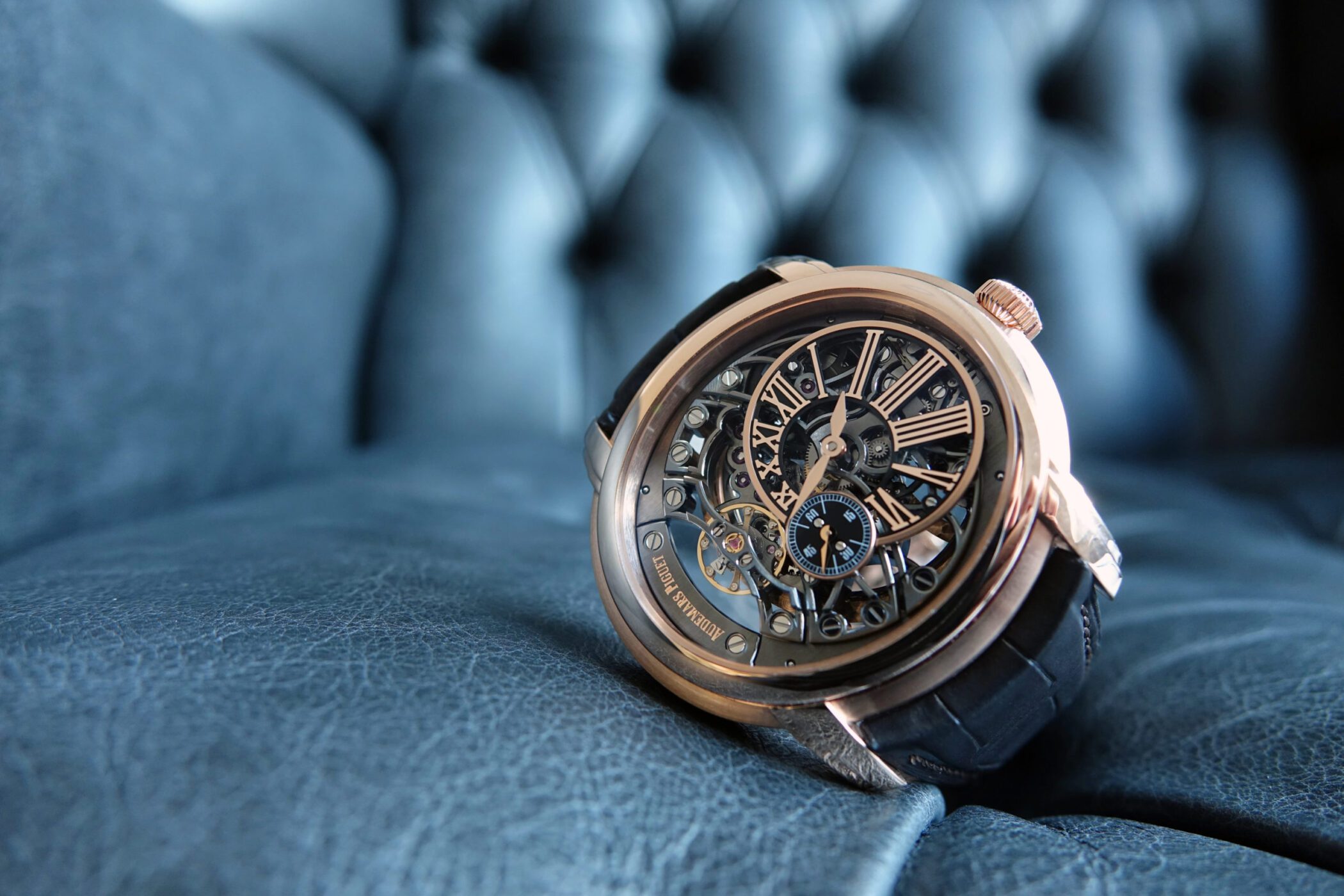 The Code 11.59
The Code 11.59 watch collection is Audemars Piguet's most recent series of luxury timepieces. Its announcement ignited great anticipation and excitement amongst collectors and they certainly weren't disappointed. When creating this collection, designers at the La Brassus facilities turned to classic watches from the brand's historical catalogue, with elements like the caseback and bezel evoking wristwatches from the 1930s and 1940s. The cases take on an octagonal shape like those from the Royal Oak but also incorporate some unique features like skeletonised lugs and calibres like the 4401 – Audemars Piguet's first integrated chronograph.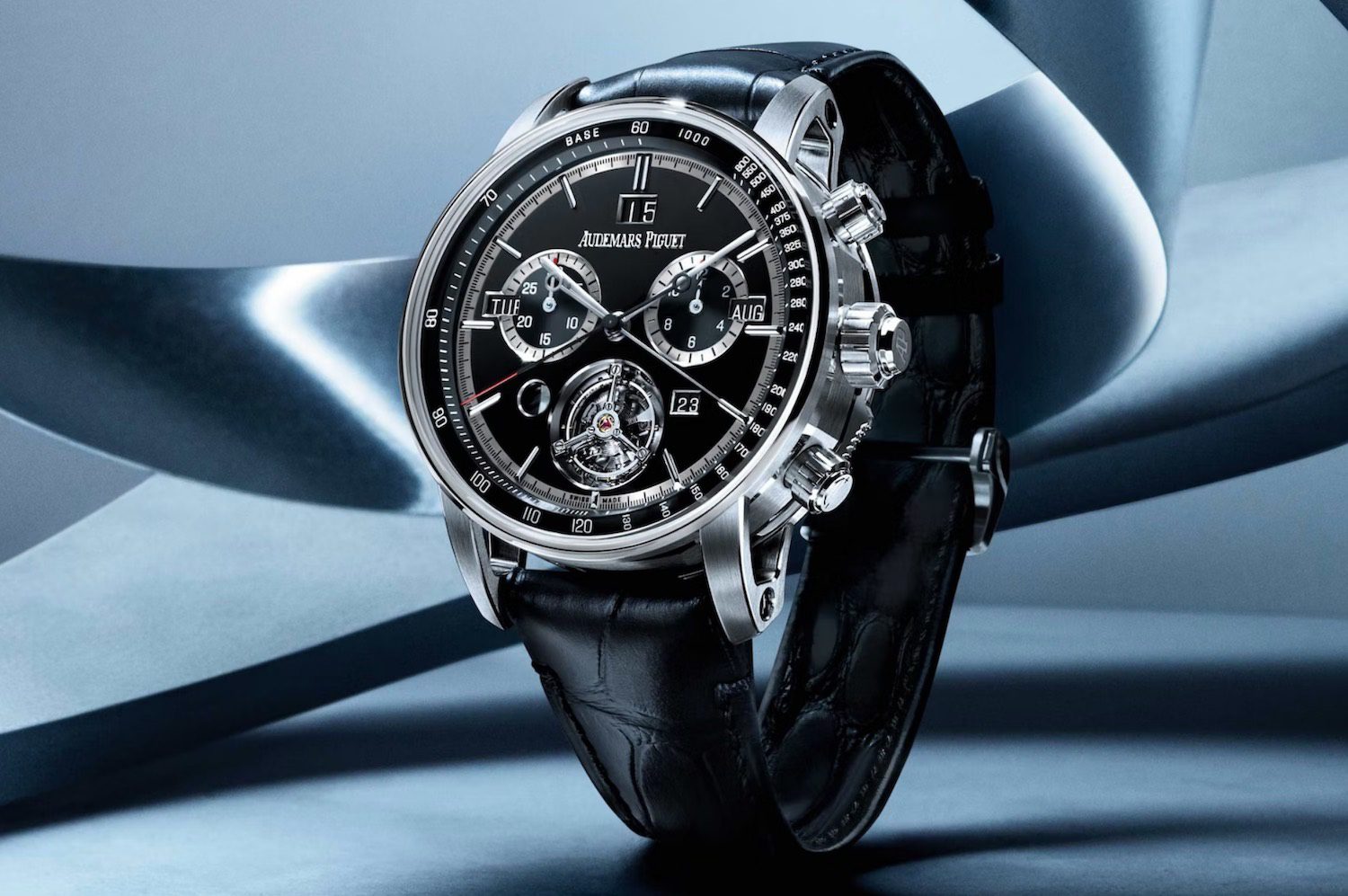 The Jules Audemars
The Jules Audemars collection hosts several dress watch styles that feature complications. Named after one of the company's founders, the line is home to models with features like a chime, a tourbillon, a minute repeater and a perpetual calendar. There are also moon phase models of the Grande Complication kind.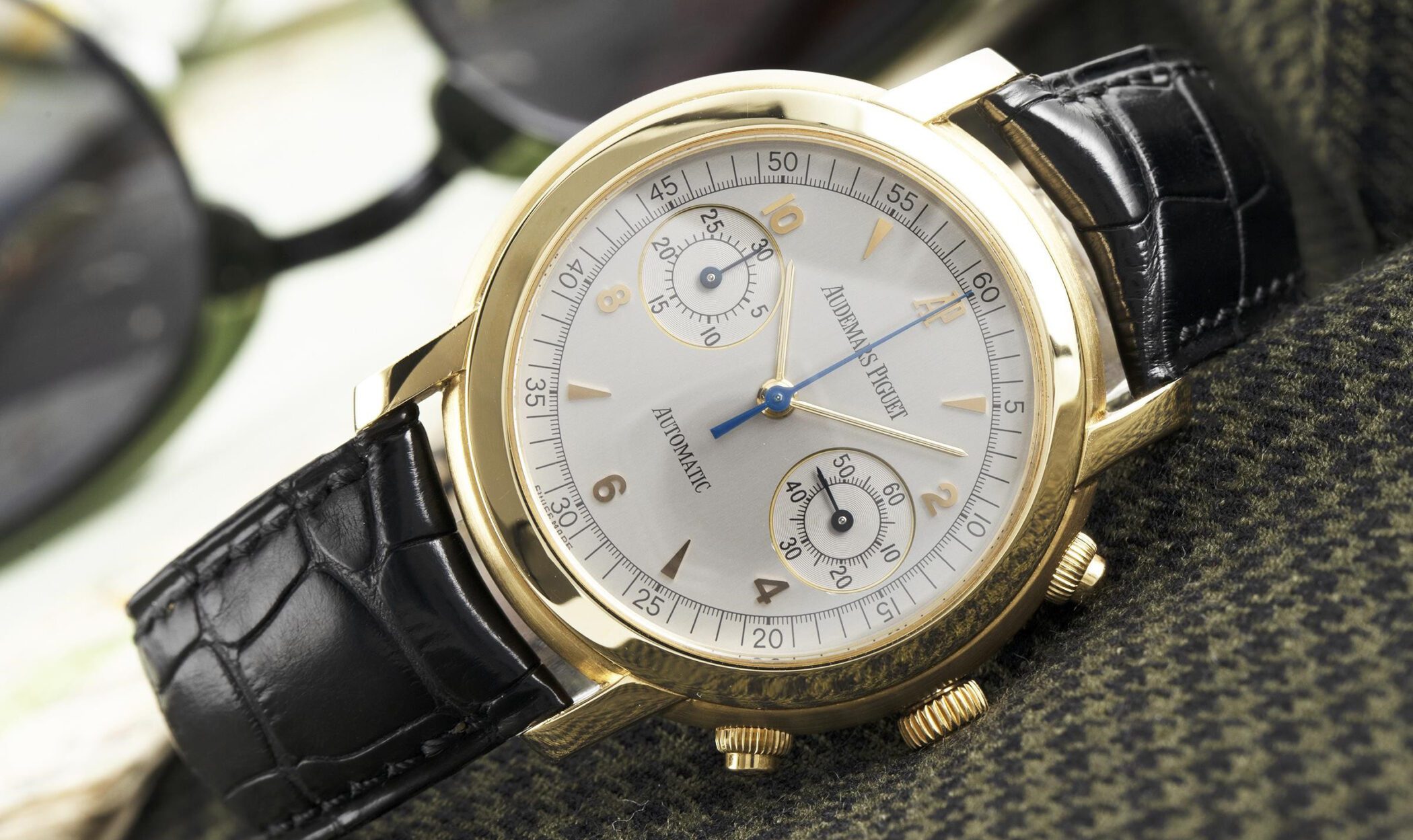 The takeaway
If you're a keen collector of luxury watches, Audemars Piguet is certainly worth exploring. It upholds a reputation as one of the globe's most popular investment brands – each piece promising an excellent value proposition. Whether you're drawn to the elaborately crafted dial of a Millenary watch, patiently waiting to drop on the best offer of a pre-owned Royal Oak watch, or saving up for an Audemars Piguet new release, you're sure to find your perfect watch with us.
For your first Audemars Piguet, shop online today at Watches World and explore our full collection here.