Panerai (AKA Officine Panerai) reserves a very unique spot in the luxury watch industry. The company combines Italian style with Swiss watchmaking expertise, creating unmistakable designs that were supplied to the military for a great number of years. The company's interesting history spans all the way back to 1860. After supplying to the Royal Italian Navy, Panerai watches became accessible to the public in 1993. With a very distinctive aesthetic, each Panerai watch is different to anything else on the market. These instruments are extravagant with oversized cushion-shaped cases, large unmistakable dials, and plenty of luminous material to indicate time in the dark.
The brand's portfolio is packed with movements – both in-house made and outsourced – as well as a range of metals, bracelets and straps to choose from. If you're new to the Italian watch manufacturer and unsure as to what the best Panerai watch to buy is, or where to explore all the best Panerai watches, this guide covers all the answers to questions about the most collectable Panerai watches and even details on where to find rare Panerai watches. First, let's explore the brand in a little more detail and how it first put itself on the map for creating one of the industry's most notable dive watches in history.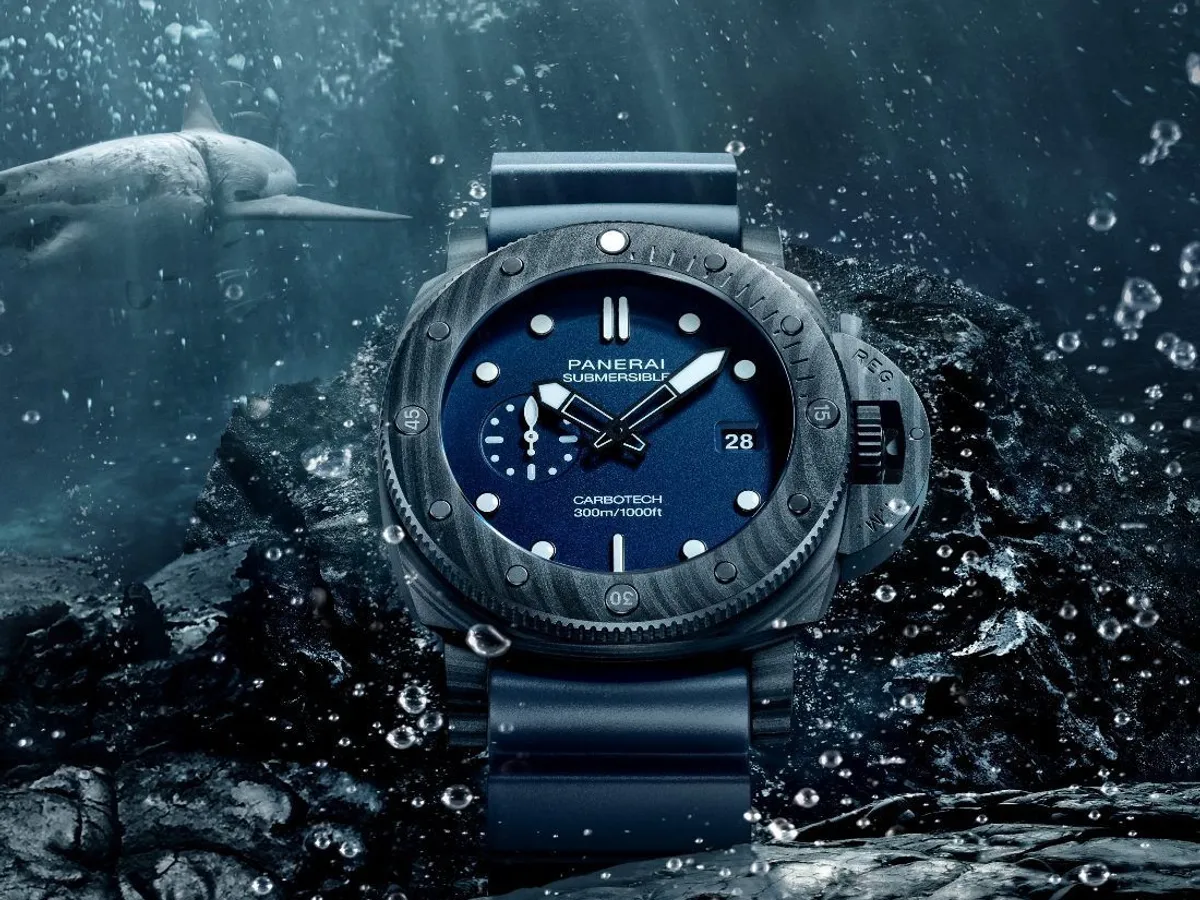 About the Panerai watch brand
Panerai first began as a bustling shop and workshop for horological training in Florence. During the 20th Century, it had taken up a contract to supply watches to the Royal Italian Navy before patenting a radium-based luminescent material known as Radiomir. Before opening up to the public, Panerai had already reached several milestones. The brand had developed the Perspex glass before the 1938 sandwich dials came about, as well as integrated lugs that came into manufacture in 1940, not to mention a tritium-based luminous material in 1949 to counteract the harmful effects of its former radium-based material. It was, however, partly to do with the endorsement of Sylvester Stallone's wrist that made Panerai watches appeal to an even wider audience. The Vendome Group acquired the rights to Panerai in 1994, where it moved the company to Switzerland. Whilst Panerai has always nurtured a close relationship with yacht racing, it has also collaborated with the Italian Navy to develop pioneering gauges, compasses and dive watches – all imbued with state-of-the-art maritime technology.
Amongst the brand's diverse range of titanium, bronze, steel, gold, platinum and Carbotech dive watches, over 20 in-house calibres can be found. These feature in the brand's four main collections including the Luminor, the Luminor Due, the Radiomir and the Submersible. We'll take a look at these key collections after we've covered some FAQs about the Italian manufacturer.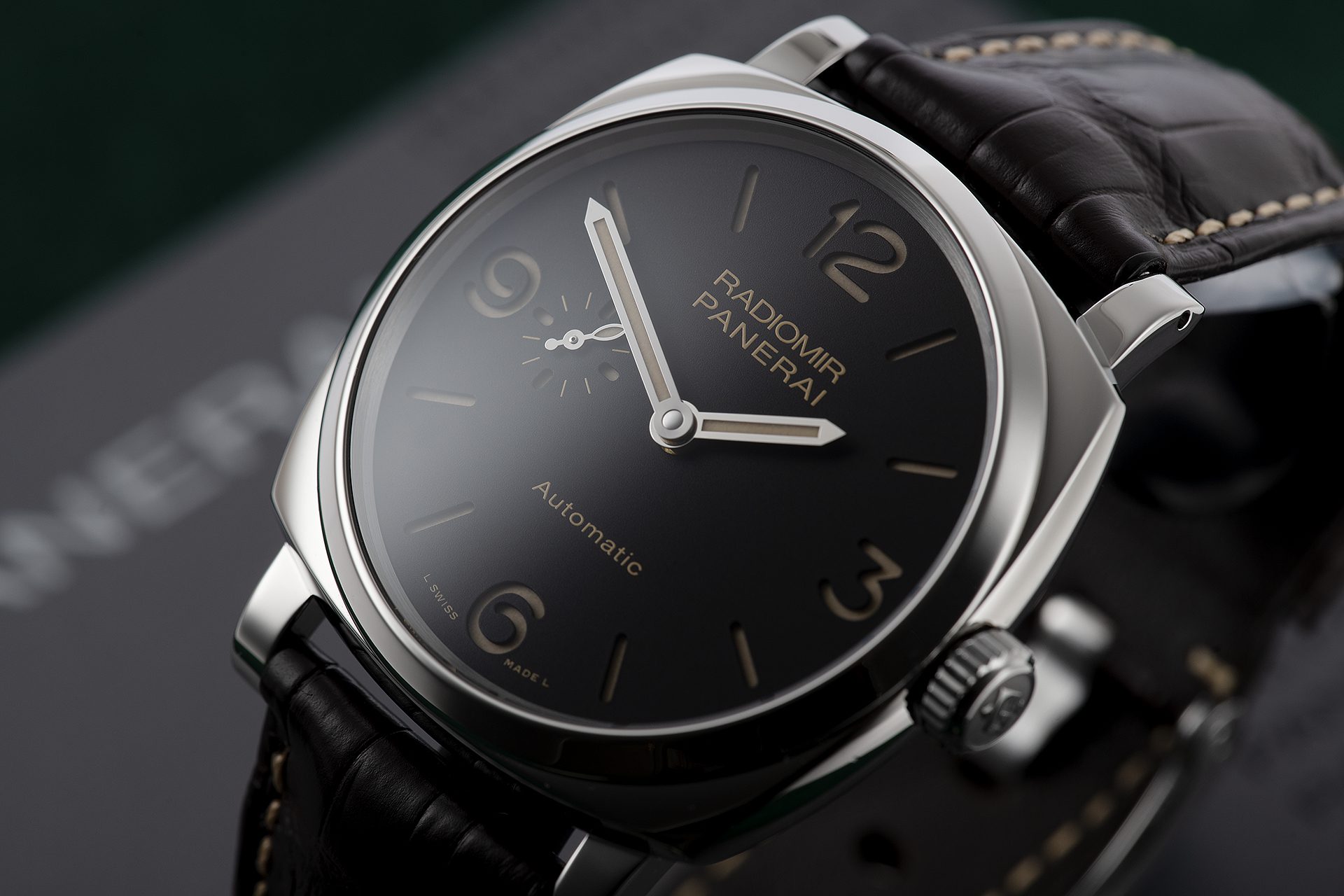 FAQs
Who owns Panerai?
Panerai is now owned by the Richmont group, formerly known as the Vendome group. The Richmont Group owns several reputable watch brands including Cartier, Mont Blanc, Piaget and Jaeger-LeCoultre to name just a few examples.
Where are Panerai watches made?
Although founded in Florence, Panerai watches are now designed, developed and assembled in Neuchatel in Switzerland. The company's headquarters are situated in Geneva.
What is the most popular Panerai watch?
The Panerai Luminor Marina is considered by many fans as the brand's most popular design to date. Released in 2002, the PAM 111 model features an exhibition caseback attached to the rear of a broad 44mm stainless steel case and a black sandwich dial. It also benefits from the accuracy of the Calibre XI movement. The reference PAM01312 is yet another popular version of this men's Panerai watch, dressed on a black alligator leather strap for a classic styling.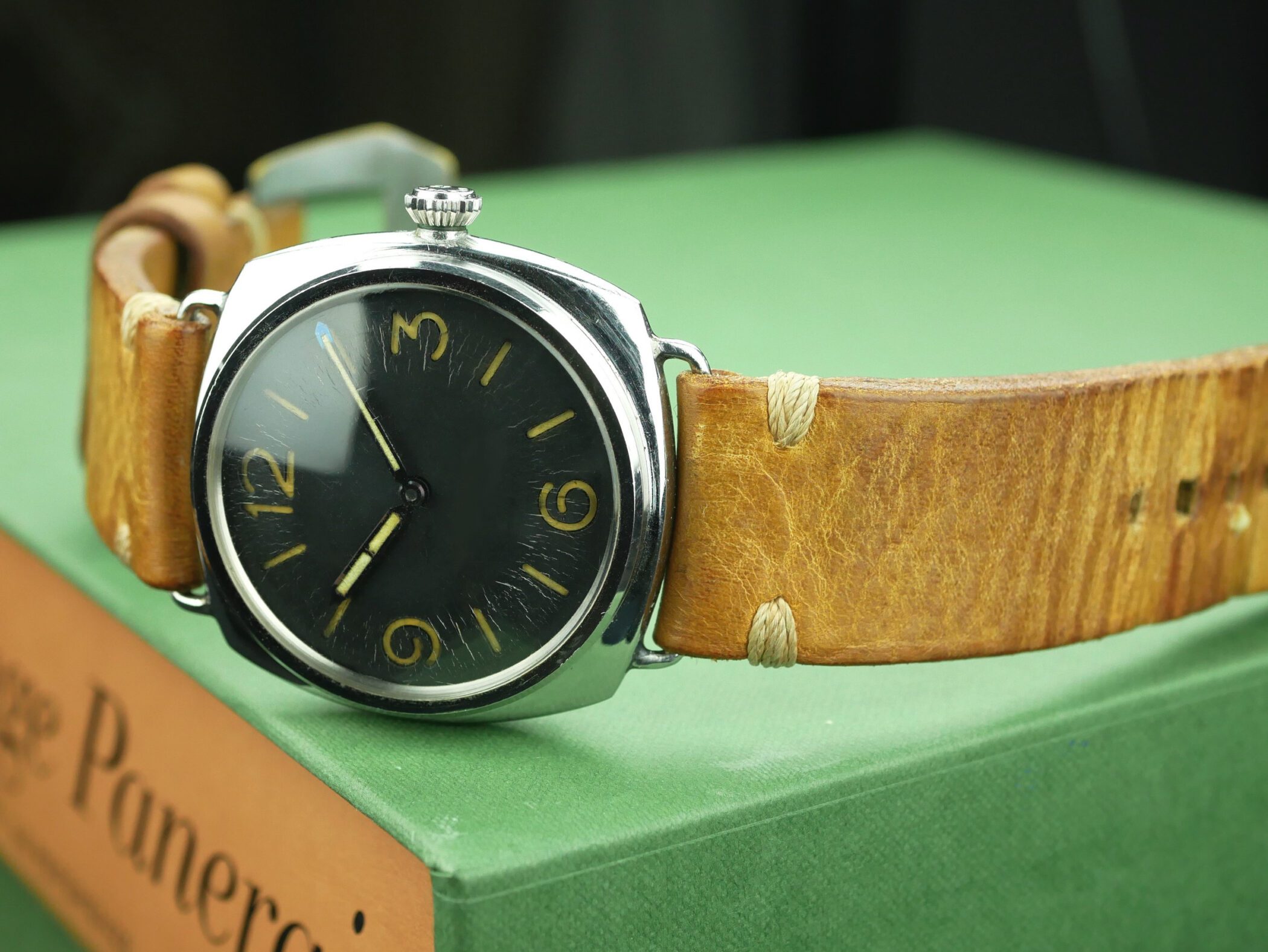 What is the most expensive Panerai watch?
The Panerai Kampfschwimmer Watch. It features a brown dial and strap and is currently valued at $1 million.
What is the best Panerai watch to collect?
Of course, there are so many Panerai watches that appeal to collectors for different reasons. If you're looking for a collectable vintage Panerai watch that is highly desirable and will hold its value for resale, then those powered by Rolex movements such as the Panerai 3646 are amongst some of the best.
Why is Panerai so expensive?
The first thing you notice about a Panerai watch is its unique style. Made from premium materials including Panerai's proprietary Carbotech carbon fibre-based composite material – the brand's innovative designs are celebrated for their exceptional water resistance, their robustness for everyday wear, and their indispensable qualities as military tools.
What was the first Panerai watch?
Although Panerai's history dates back to 1860 and details a period where it manufactured the Radiomir watch for the Royal Italian Navy, its first official watch made available to the public was in 1993 with the release of the modernised Luminor, complete with a cushion-shaped case, a crown lock and integrated lugs.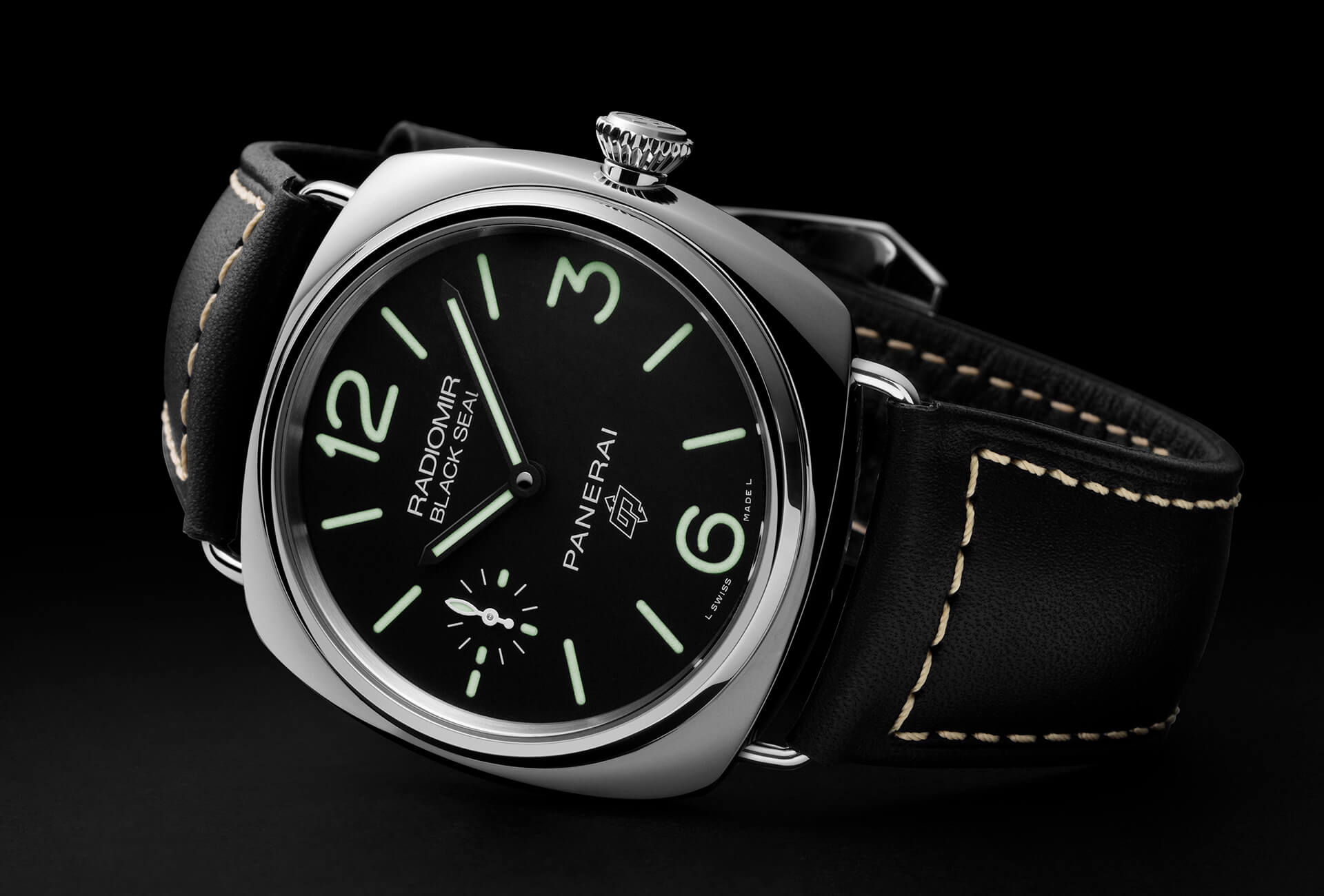 How much are Panerai watches?
Panerai watches like the Luminor Base Logo or Radiomir Black Seal can sell on the pre-owned market for as little as $4-5,000. Luminor models can cost around $1000 more. Panerai watches with complications such as second time zones and chronographs have a slightly higher price tag, yet the major jump occurs with bronze models, and tourbillon versions, particularly those crafted from 18ct gold where you can expect to pay in the region of $110,000 or more.
Is Panerai a good investment?
Trading networks and dedicated websites for Panerai watch fans have meant that the Italian brand now has a huge cult-like global following. With Italian character and a rich history in watchmaking traditions, these watches have led to a key involvement in both the military and diving industries. It therefore goes without saying that Panerai watches make for great investment pieces.
Which celebrities are wearing Panerai?
The links between Panerai watches and Hollywood action movies are inextricable. Not only sported on the wrist of Sylvester Stallone, Panerai watches have also been spotted on Rock Dwayne and Arnold Schwarzenegger.
Do Panerai watches hold their value?
If you own a watch from Panerai, you'll be pleased to know it will likely hold its value. Some notable models include the 202A are largely sought-after and therefore retain their value very well on the pre-owned market. There were only around 140 pieces of this model thought to have been produced during the pre-Vendome period, making them a rare and expensive investment.
A guide to the key Panerai watch collections
The Radiomir
The current Radiomir watch collection is home to modernised versions of the first prototypes made by Officine Panerai for the Italian Frogmen in 1936. Its name points to the radium-based luminous material used on the dial for legible timekeeping at night, first patented in 1916. When you look at a Panerai Radiomir watch, the first thing you notice are its large cushion-shaped case, welded wire lugs and a simple, luminous-detailed dial. Radiomir watches are powered by manually-winding movements and feature a cone-shaped crown that is also oversized.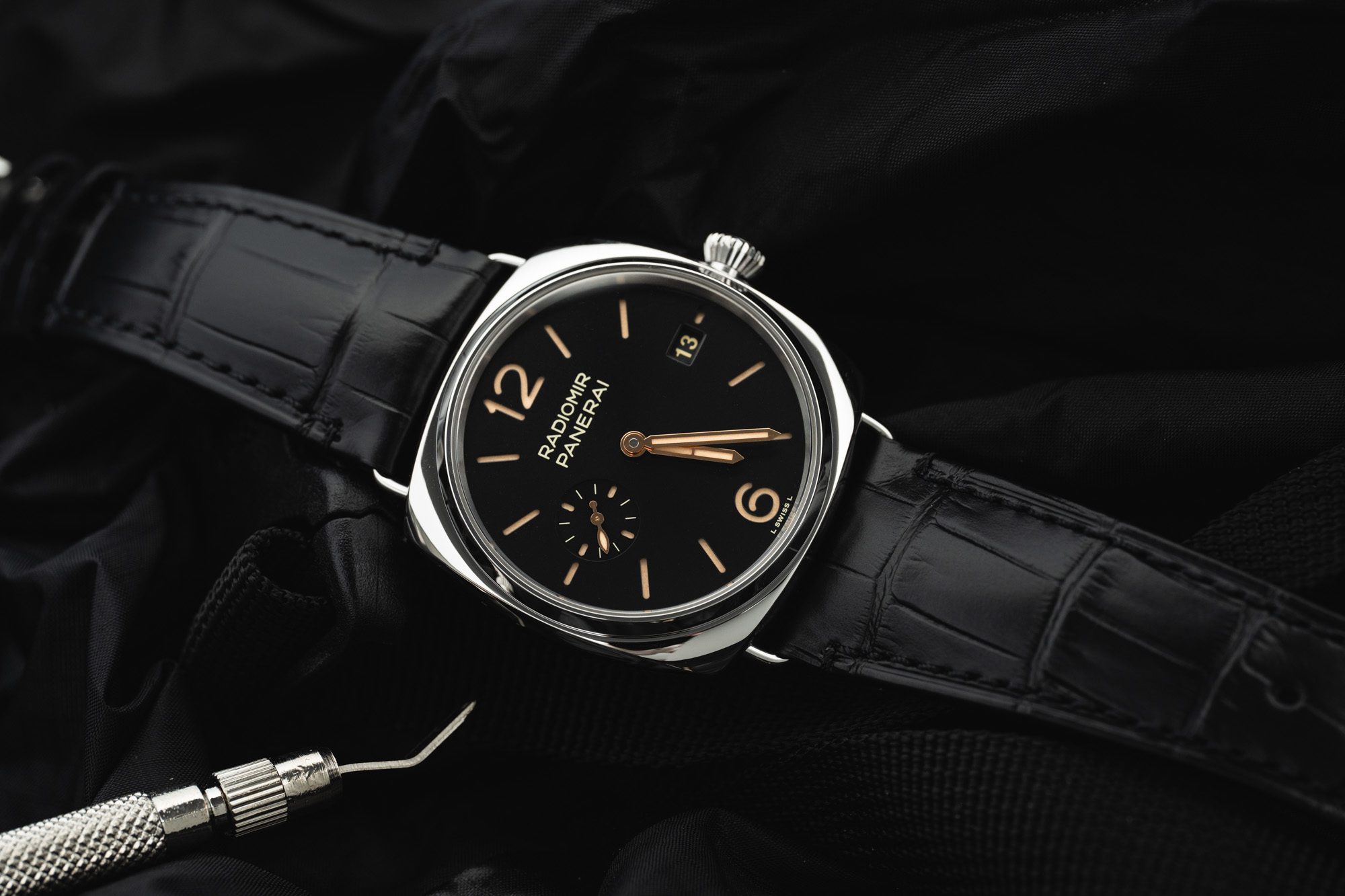 The Radiomir 1940
Radiomir 1940 watches are a sub-category to this main collection. They forgo the thin wire lugs for thicker ones, combining with a case made from a single block of steel. These watches also feature a flatter and wider bezel and are less dressy, donating a more understated look.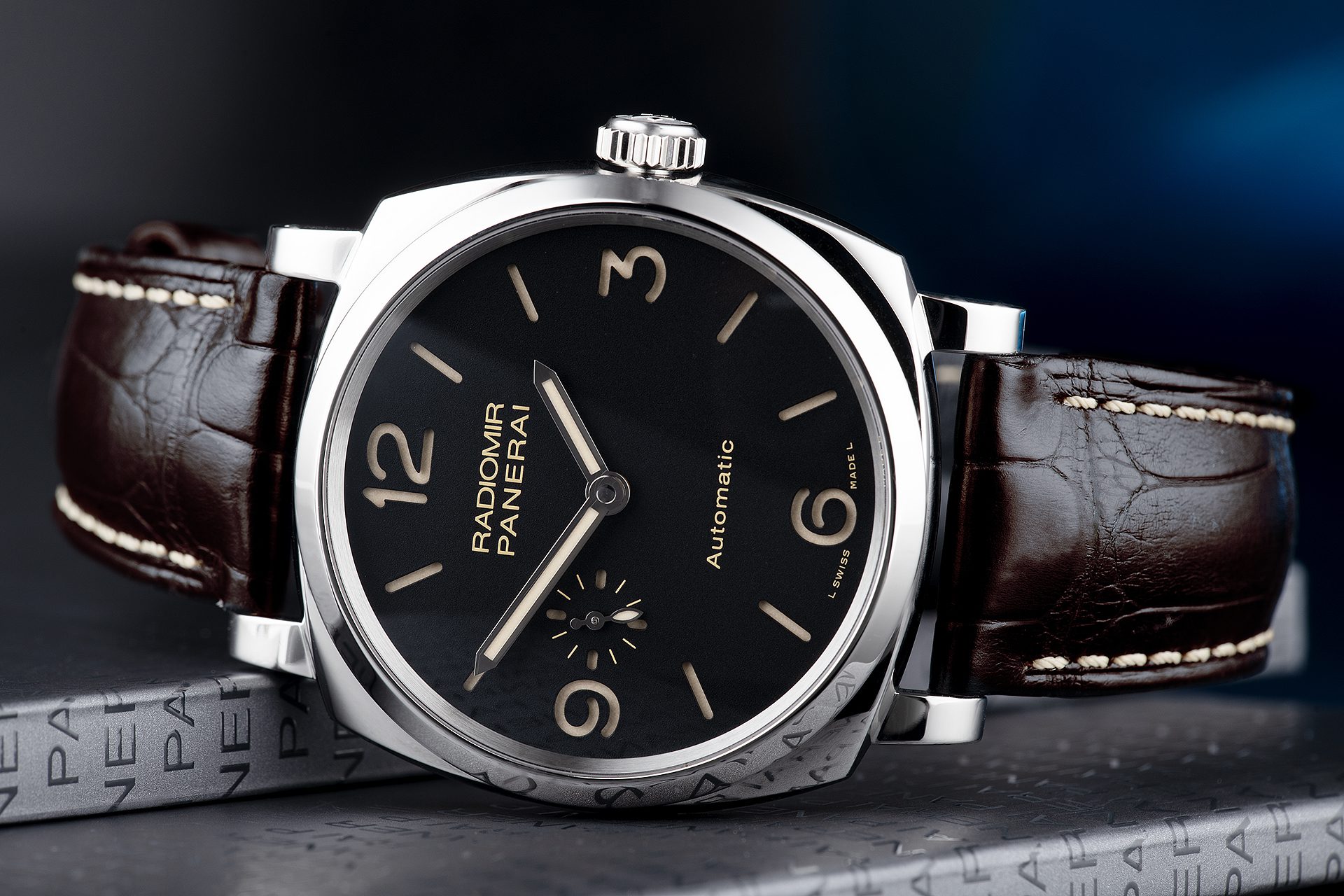 The Luminor
It was not until the 1990s that the Luminor watch by Officine Panerai became available to the wider public. Alessandro Bettarini was inspired by original 1950s Panerai diving watches and designed the modern-day Luminor on this basis. The Panerai Luminor is the brand's flagship model today and is recognised for its cushion-shaped case, crown protector bridge, luminous features on the dial and integrated lugs. The signature features of the Panerai Luminor watch have served as a blueprint for many of the brand's other designs that also feature minimalist dials paired with robust cases.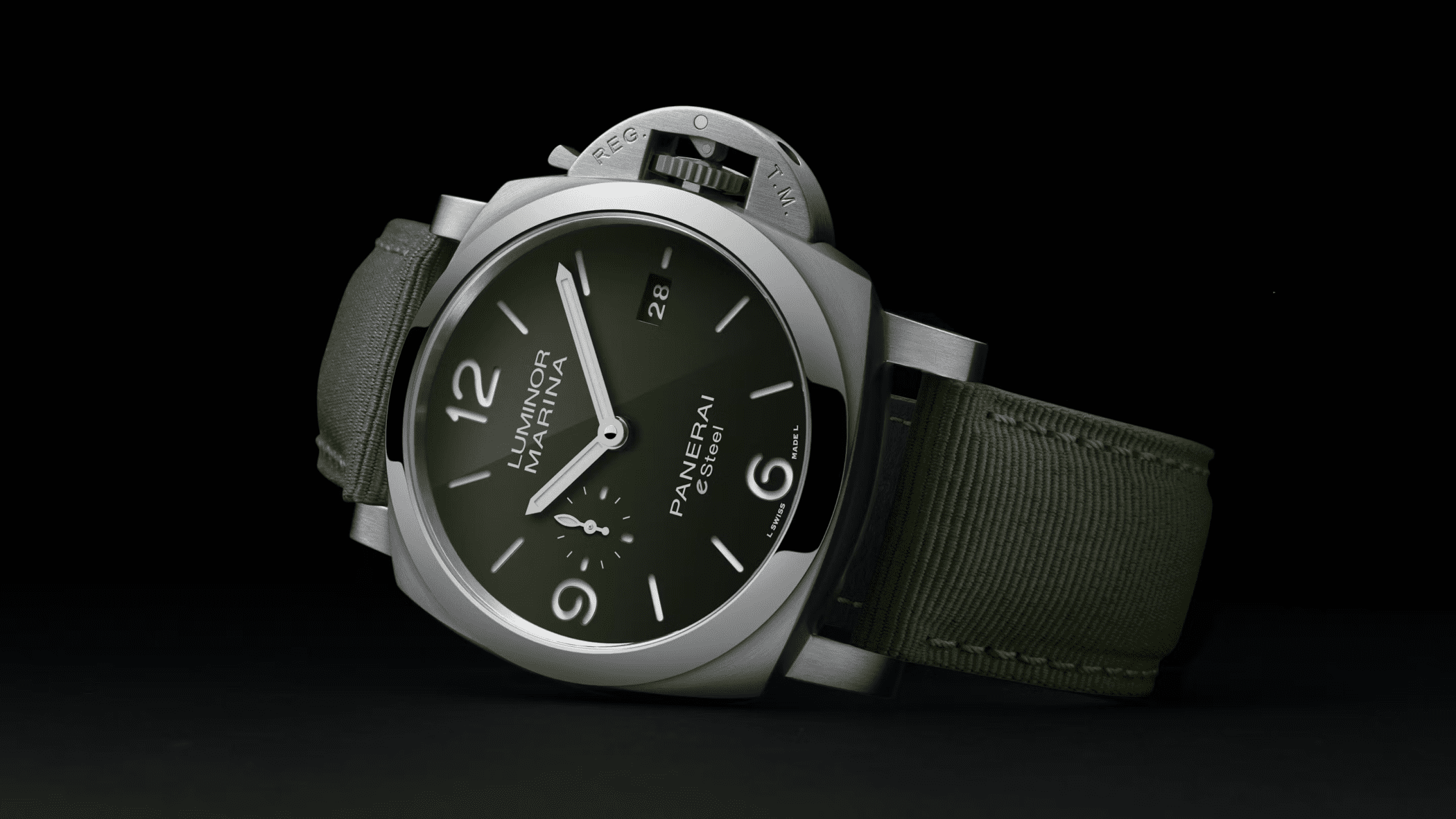 The Luminor 1950
The luminous substance for Panerai's Luminor range was tritium based and was patented in 1949. Just after this, the Italian watchmaker innovated a whole new case with a lever-operated crown-protecting bridge that ensured better water resistance and served as an integral feature of the 1950 Luminor collection. The architecture of the Luminor 1950 is similar to the Radiomir 1940, with a flatter and wider bezel. Today's models can be differentiated from the original 1950s designs thanks to an engraving seen on the crown guard, which reads "REG T.M". Today's Panerai Luminor 1950 watches, which debuted in 2002, are inspired by the earlier design and are some of the brand's most popular.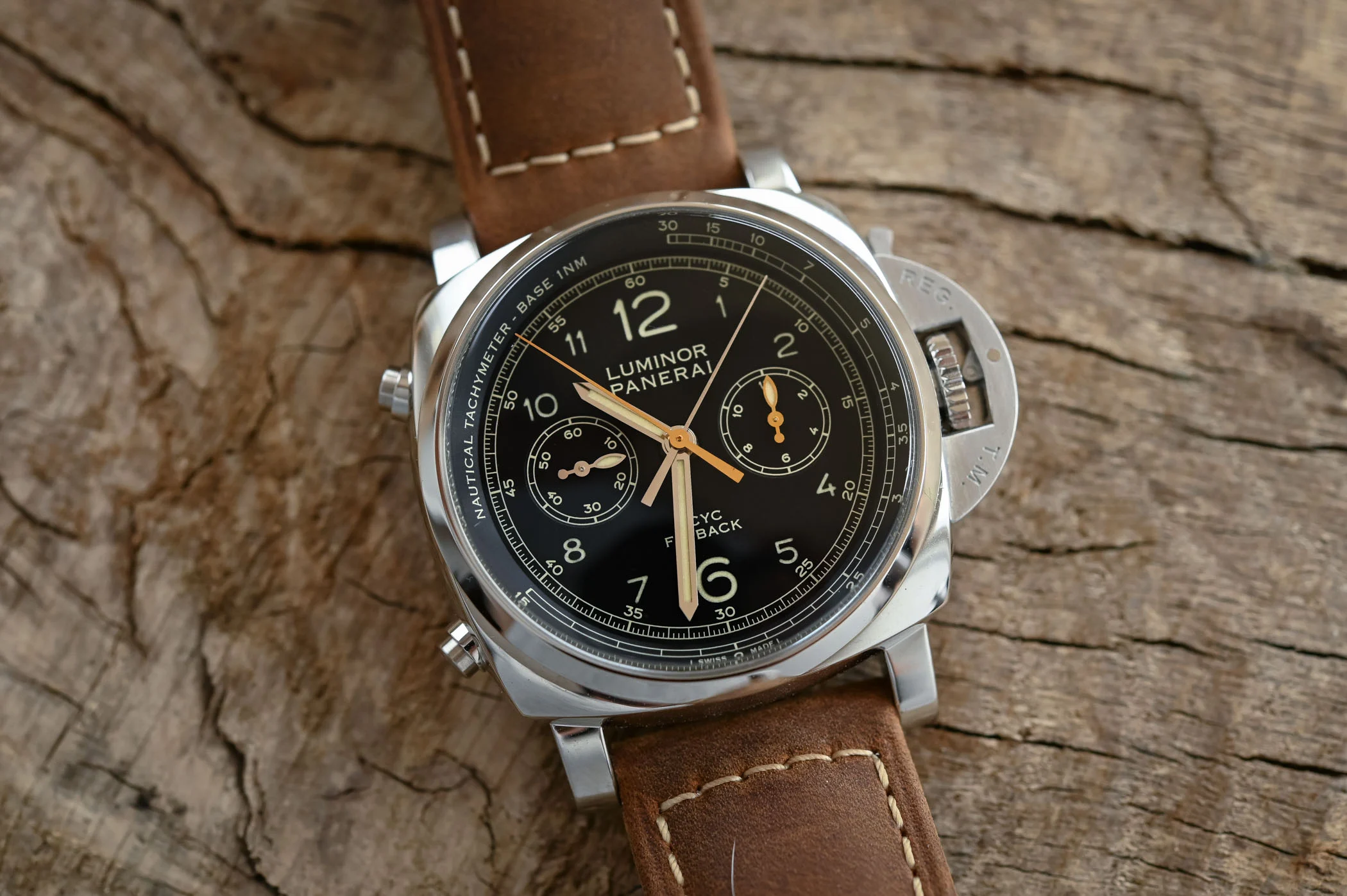 The Luminor Due
The Panerai Luminor Due was first released in 2019, sporting an eye-catching design that featured a slimmer and smaller case size. The reference to the "Due" in the name nods to the word "Two" – suggesting the second generation of Luminor watches since the modernised concept in 1993. Luminor Due watches provide a softer and less imposing alternative to the larger proportions of the original models and offer lower water resistance. That said, these watches still remain faithful to the DNA of the much-loved Luminor, with a cushion-shaped case that creates great wrist presence, a lever-activated crown guard that is also oversized, and integrated lugs.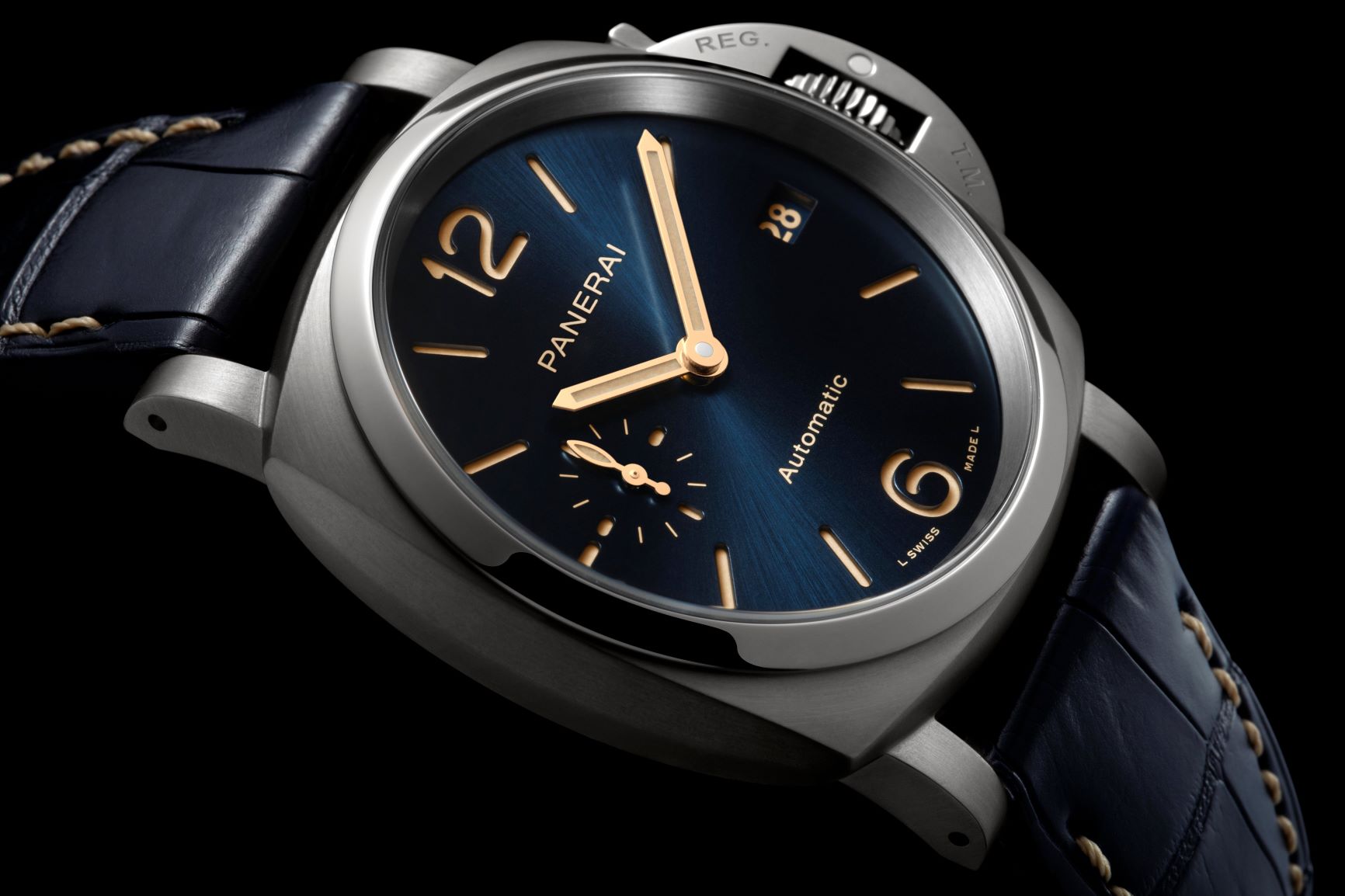 The Luminor Marina
The Luminor Marina is just as old as the modernised Luminor watch of 1993. Released at the same time, the Marina version, although similar in so many ways, promised the favoured addition of a small seconds display on the dial. The cushion-shaped case of the Luminor Marina is accompanied by an oversized crown guard, large visible hour markers, a dark contrasting dial to ensure the hands and markers stand out with legibility and a set of integrated lugs. At the 9 o'clock hour marker, the wearer can reference the passing seconds via this small seconds sub-dial. Several other models within the brand's catalogue feature this small seconds dial, yet it features consistently throughout the Marina range as an integral characteristic of this series.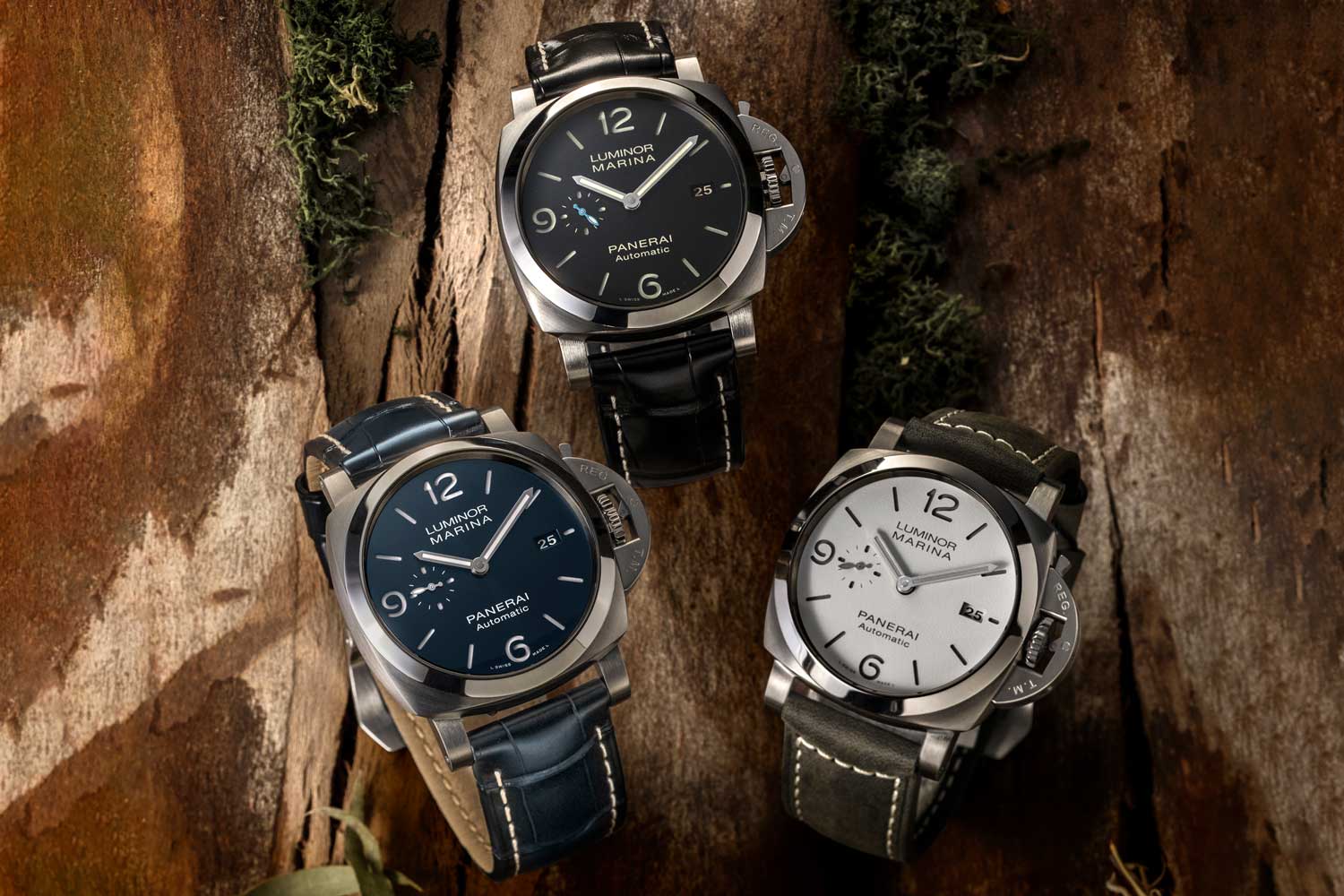 The Submersible
In the past, the Submersible was categorised as a Luminor watch but since a slew of different iterations was released at SIHH in 2019, the Submersible has become an entity of its own. As a dive watch, it is equipped with standard dive watch requirements that deem it safe for use under daring depths of water. It has a 300-meter water-resistance and has been fitted with a unidirectional rotating bezel. This can be aligned with the minute hand for the effortless tracking of elapsed time, yet it will never accidentally extend dive time whilst underwater. The Submersible watch by Panerai also features a crescent-shaped crown guard, a cushion-shaped case, large dot-shaped hour markers and skeletonised hands. If you're drawn to the look of a robust dive watch, the Panerai Submersible is certainly the watch for you.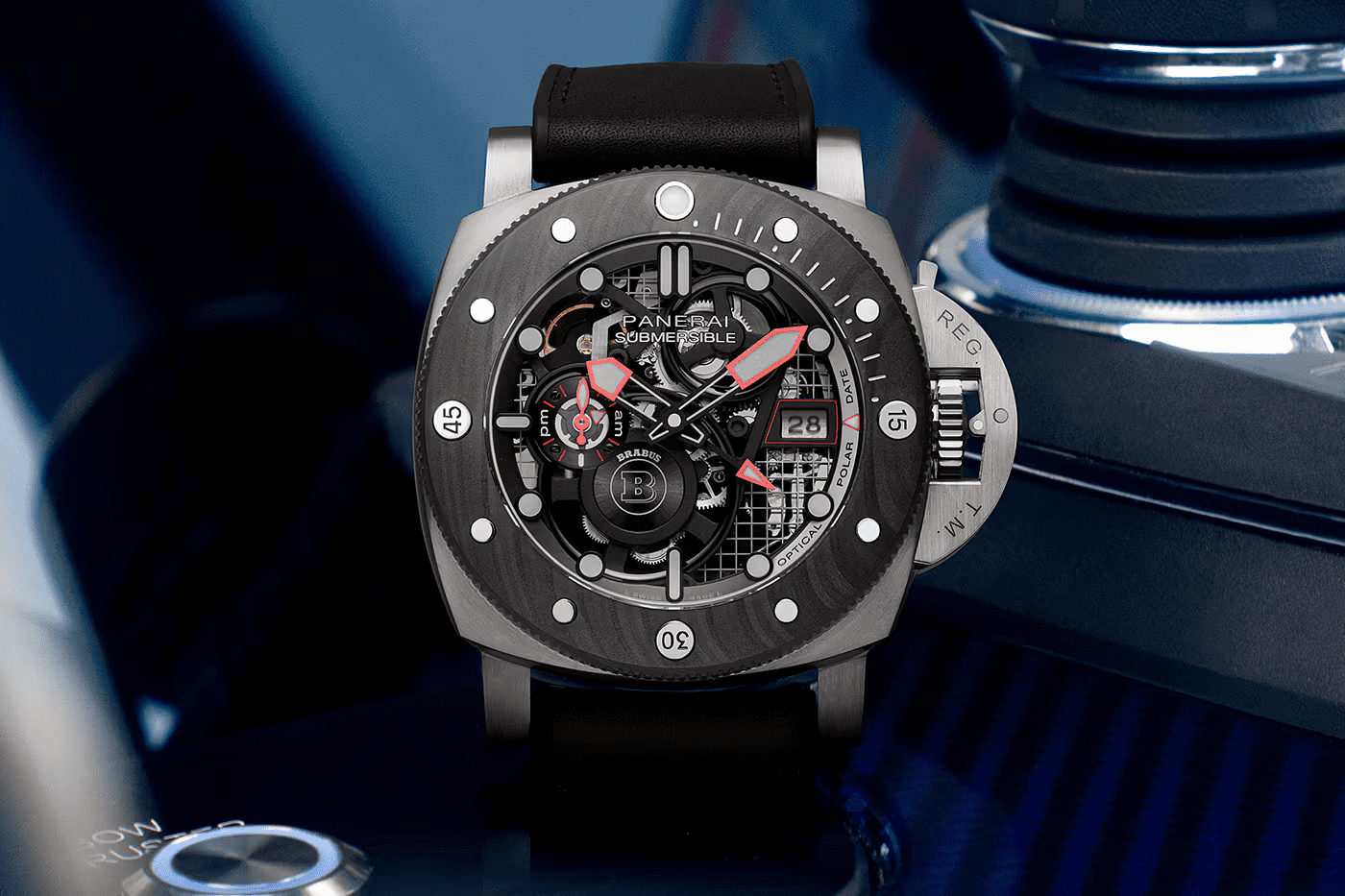 Which Panerai to buy?
You can buy a Panerai watch online here at Watches World. We endeavour to create a personalised shopping experience, where every one of our timepieces is quality checked and authenticated by an expert team of watch specialists and enthusiasts. Our expansive online range of Panerai watches offers new Panerai watches, vintage models, a plethora of men's Panerai watches, and top collectors' pieces from collections like the Luminor and Radiomir.
Conclusion
Luxury watch brand Panerai has plenty to offer the avid explorer or daring underwater diver. With a confident case size and a bold personality, these unmissable designs are great for achieving status on the wrist and can be enjoyed for travel, leisure, sport and exploration. If you'd like to learn more about Panerai watches, check out our compelling range of timepieces here at Watches World today.